---
Just a word.
Of course there is everything you need "in the village", but from Mancha Blanca it is not far to La Santa, Arrecife or Puerto del Carmen.
The small fishing port in La Santa is worth a visit, and you can almost always see fishing boats coming in and the marineros are happy to show you the catch, and it is easy to get into a conversation. There is a small beach directly in La Santa at the harbor, but only a little further is the club La Santa, and in the catchment area there are many possibilities for swimming, surfing or just walking by the sea.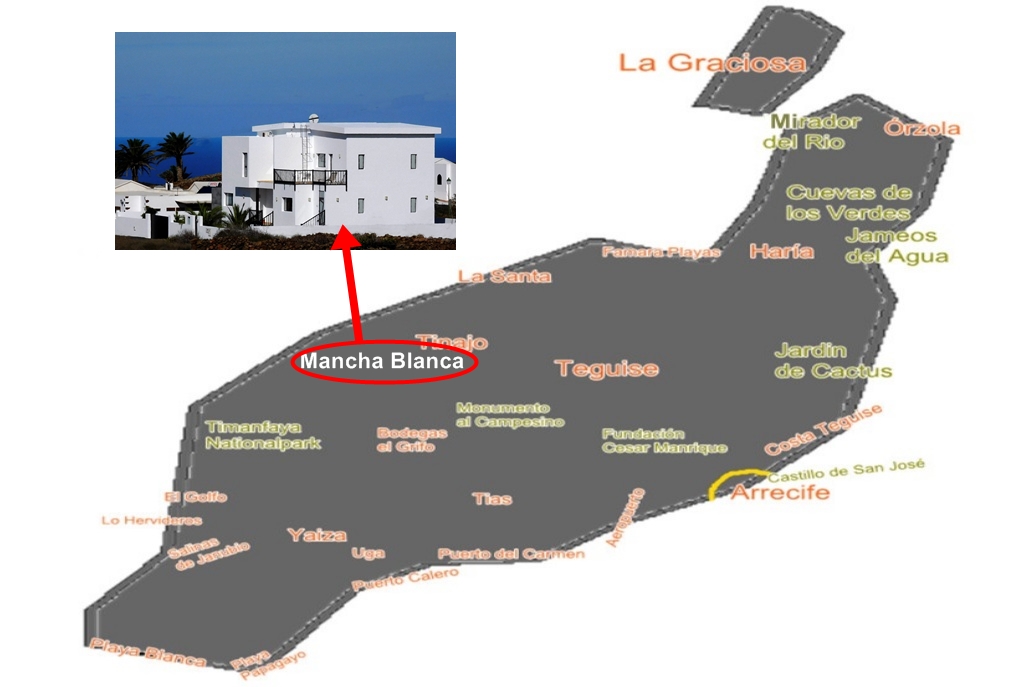 ---
C O R O N A
---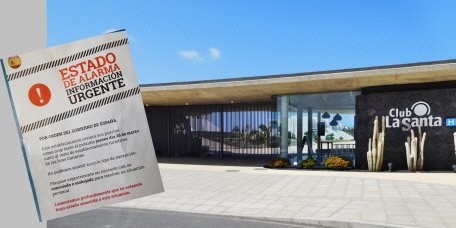 Corona 2020 Hotels geschlossen
Corona is of course also an issue here on the island. The curfew was, in my opinion, the most drastic situation and was not a nice time.
The influence of the pandemic is omnipresent and extends over almost uninhabited hotels, empty streets, closed stores and restaurants to the wearing of the "mascarilla" even in public.
Fortunately, even in this crisis there are positive developments, and so since 26 June it is no longer mandatory to wear a mask in outdoor areas.
---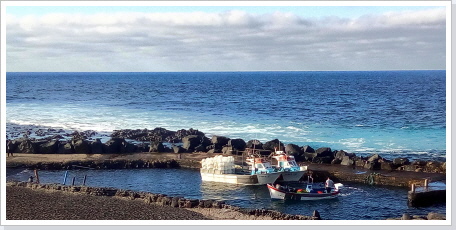 ein kleines Fischerboot kommt vom Fang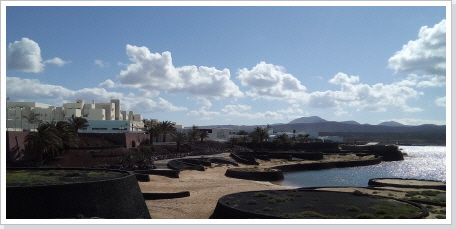 La Santa Meeresbucht artificial (angelegt), selbst der König kam zur Eröffnung.
---
Athletes of many disciplines (obviously) like the mild, almost year-round climate on Lanzarote. In particular, this is evident among cyclists who populate the island. Yes, most of the roads on the island are well developed, and if you don't have to take cyclists into consideration, you are inclined to drive a bit faster. But beware, there are many stationary "speed cameras". This has apparently not only appeal, and "graffiti artists" moved to use radar stations as a painting background


As I said, from Mancha Blanca you are quickly in the island capital Arrecife, and besides the "culture" there is much to explore.
---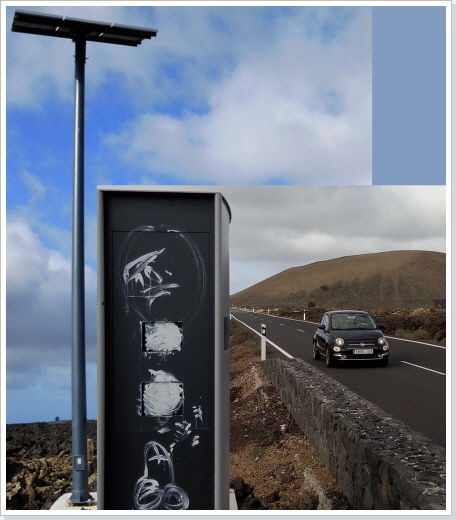 Höchstgewindigkeit !!!
---
wenn man es als Ausdruck haben will, hier die
Baubeschreibung als PDF
---
---
For relaxing, bathing as well as seeing and being seen, without a doubt the tourist centers Puerto del Carmen, Costa Teguise and Playa Blanca offer themselves. These destinations can also be reached quickly from Mancha Blanca. It is a pleasure to be on the beach in mostly sunny weather, to visit restaurants and of course to store.
All in all, it is good to live on Lanzarote !!!!
---
---
Certainly, there are still many hidden or not so well-known sights, but when we had visitors, relatives or acquaintances, this "tour" was almost regularly worked off. In this respect, a small travel guide.
To visit some of the destinations mentioned, admission is required, and one is happy to be relieved a little as a resident.
---
* Fundacion César Manrique
* Mirador del Rio
Cuevas de los Verdes
* Jameos del Agua
* Jardin de Cactus
* Monumento al Campesino (y Museo)
* Castillo de San José
* Restaurant El Diablo im Timanfaya Nationalpark
Los Hervideros
El Golfo
Bodega el Griffo
Museo Agricola El Patio (Tiagua)
and the offshore islet La Graciosa
The "asterisks" in the list are to say that, at least as far as I know, César Manrique, the architect, landscape designer, sculptor and painter was in charge or involved in the furnishing of some localities.
And yes, some sites change. For example, until the turn of the millennium, that is, until about 2000, there were also demonstrations of techniques of past eras, such as the "camel-powered" flour mill. Too bad, those days are gone.
---
der Müller